This week, I have learned how to rationalize expressions (quivalent).
In the example, we have x+4 and (x-3)x(+4)
We first want to divide each sides by x+4 because they are both common.
As x+4 / x+4 is 1 the top is 1 and there is x-3 left.
Let's try something harder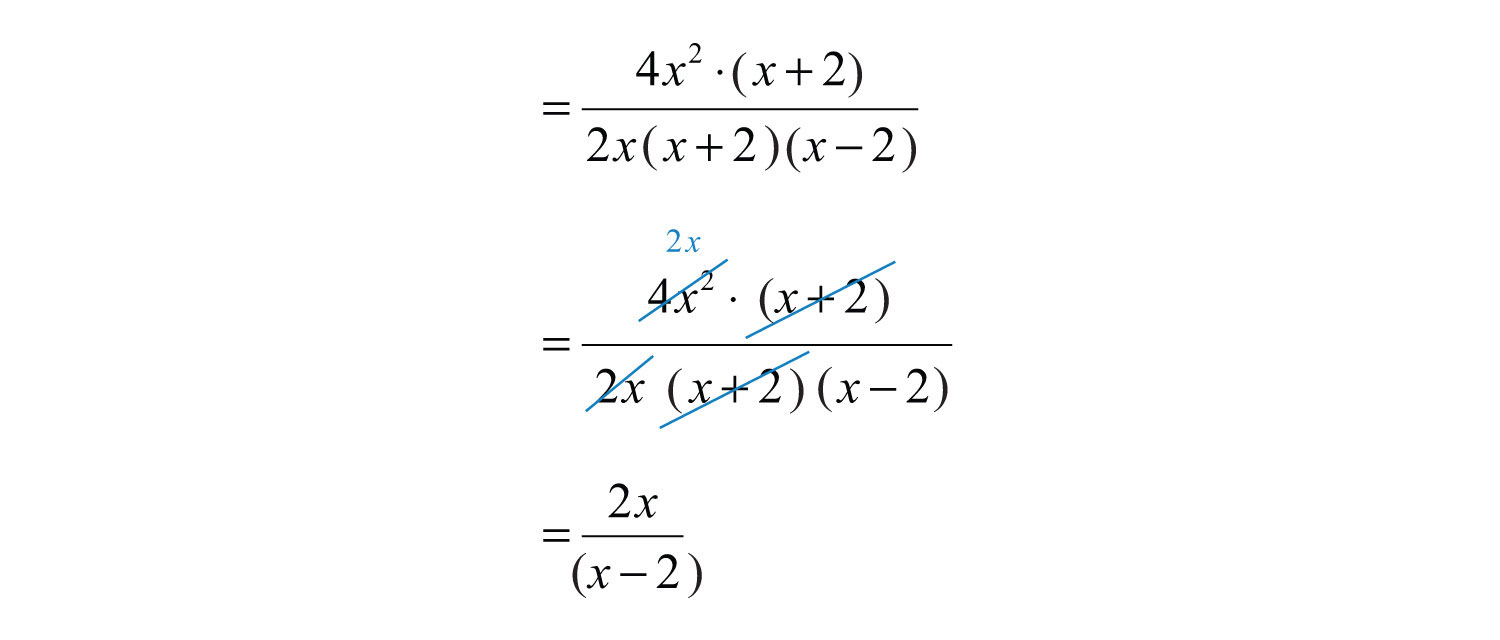 Now we have a harder example.
First we want to take out commons.
and 2x, x+4.
When we cross out all of them, the answer should look like 2x/(x+2)