I interviewed my father; he is a air conditioning mechanic engineer. I chose to interview him because I am interesting in engineering and mechanics, and I want to work in that field when I grow up. I learned that you need to be good at working with tools and machines and have knowledge in physics, chemistry, and math. It connects with my passions because I like working with tools and machines and I am also good at math.
The interview with my father
Why are you passionate about your job?
I like to work with and fix mechanical devices.
What obstacles have you faced to get where you are today? There are some obstacles for me in learning because English is my second language and my memories aren't as good because of aging.
What advice would you pass on to someone interested in what you are doing?
You need to make good observations on the machines you are fixing to find the problems and their causes. You should also always think about what you are about to do.
Would you be open to further contact from Riverside students and if so, how can someone contact you?
Yes, my Email is: zsz999@gmail.com
My own question: Will you continue to work in this job?
Yes
My own question: What skills or knowledge do you need for this job?
You need have good foundations of math, physics, and chemistry. Then you need to receive professional lessons and training of air conditioning in college such as BCIT.
my father's company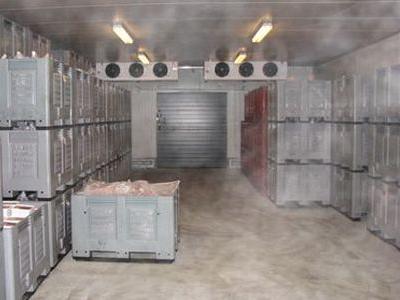 air conditoned freezer room