English Civil War 1625-1649
Causes: Charles did not rule according to the law 1625-1642.
Charles I did not rule according to the law because in the past 16s England he was a tyrant and was cruel to people.
Lenthall kneels to Charles during the attempted arrest of the Five Members, painting by Charles West Cope in the Houses of Parliament on January 4th 1642. 
https://en.wikipedia.org/wiki/Five Members#/media/File:Attempted Arrest of the Five members by Charles West Cope.jpg
In England in 1643 there was an agreement between the Scottish Covenanters and the English Parliamentarians in the civil war.
This is the paper of the agreement between the Scottish Covenanters and the Parliamentarians in the civil war.
https://en.wikipedia.org/wiki/Solemn League and Covenant#/media/File:Solemn League and Covenant.jpg
Components: Solemn League and Covenant September 25 1643, Battle of Naseby June 14 1645, Charles I escapes December 1647.
Then came the battle of Naseby in June 1645.Charles army was destroyed by the parliamentarian new model army and retreated.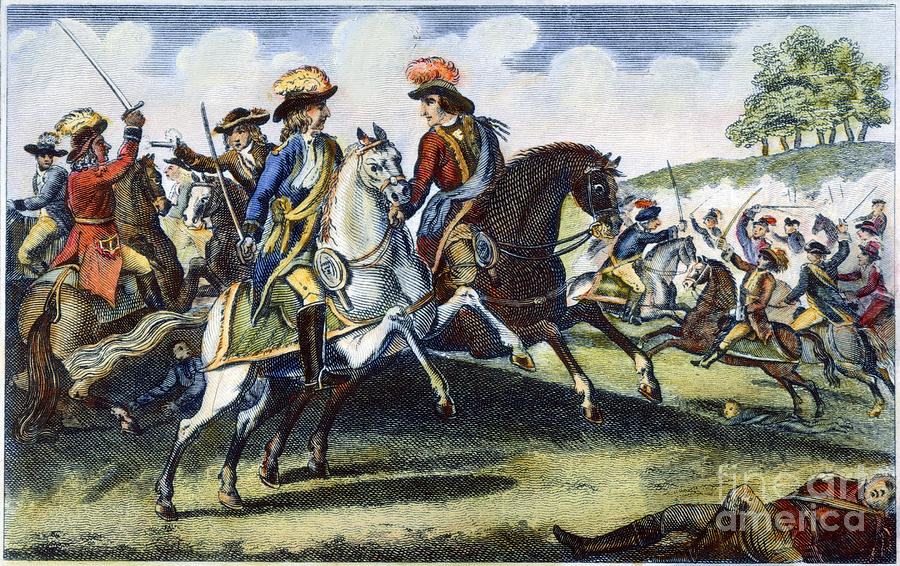 Here it shows the new model parliamentarian army destroying Charles I's army on June 14th 1645.
Source/URL: http://images.fineartamerica.com/images-medium-large/4-battle-of-naseby-1645-granger.jpg
Consequences: Execution of Charles January 30 1649.
In 1649 it was the execution of Charles I, Parliament decided to execute Charles I on January 30 1649 because Parliament knew that if Charles I was still alive he would make more trouble. When the time came, all the people that are close to Charles I's castle, they came to watch the King die and be happy that his tyrant troubles are over. They all saw him die by a hooded man chopping his head off and at the end showing all the crowd the king's head.
Here it shows the execution of Charles I where his head is shown up at the crowd in January 30th 1649.
Source/ URL: https://www.nationalgalleries.org/media/42/collection/2012AA42119.jpg
Cromwell and the Republic 1649-1661
Cromwell dismisses parliament April 20th 1653
The so-called Rump Parliament was not intended to be a permanent body. It regarded itself as an interim government with responsibility for preparing the way for a new representative to govern the English Commonwealth. Oliver Cromwell's decisive victory at the battle of Worcester in September 1651 ended any direct Royalist military threat to the Commonwealth and it was expected that elections would soon take place. However, Parliament was divided over the form that the new representative should take. Sir Henry Vane and his supporters proposed a redistribution of constituencies but with sitting members of the Long Parliament retaining their seats and further "recruiter" elections to fill the vacant places; Oliver Cromwell and the Council of Officers criticised Vane's scheme for promoting the self-interest of sitting MPs and demanded a general election for an entirely new Parliament.
In this picture it shows Oliver Cromwell getting ready to talk with the English Republic on April 20th 1653.
Source/ URL: https://en.wikipedia.org/wiki/Oliver_Cromwell#/media/File:Oliver Cromwell by Robert Walker.jpg
Blue Laws are Imposed in April 1655
According to Peters the blue laws "were never suffered to be printed", but especially in the 19th century they were confused with the Code of 1650 of the colonists of Connecticut and with the statutes drafted in 1655 by Governor Theophilus Eaton for the then unconnected Colony of New Haven, for which he drew on the writings of the Reverend John Cotton and the laws of the Commonwealth of Massachusetts, and which were printed in London in blue covers for the use of the colonists.
Charles II and Reestoration of the Monarchy 1661-1685
Charles II eliminates the Blue Laws December 1 1660
On the 1660s, people in England were starting to get mad, sad, and pissed off by the Blue Laws. So when Charles II heard about the country hating the Blue Laws he started to eliminate them on the 1st of December 1660, which made him never put those laws again or else it could be worse that what happened to Charles I.
Charles II is with his staff and telling his generals for an announcement that he will be eliminating the blue laws on December 1st 1660.
Source/ URL: https://en.wikipedia.org/wiki/Anthony Ashley Cooper, 1st Earl of Shaftesbury#/media/File:Charles II of England in Coronation robes.jpg
Parliament passes the Test Act January 1678
In 1678 Parliament passed a Test act to prevent catholic people sitting on parliament. Initially, the Act did not extend to peers; but in 1678 the Act was extended by a further Act (30 Car. II. st. 2) which required that all peers and members of the House of Commons should make a declaration against transubstantiation, invocation of saints, and the sacrament of Mass.
Here it shows Parliament passing the Test Act that on January 1678.
Source/ URL: https://en.wikipedia.org/wiki/Cavalier_Parliament#/media/File:Popish_Plot_Playcard1.jpg
James II and the Glorious Revolution 1685-1689
Parliament invites Mary and William to be queen and king of England June 30 1688
  The second surviving son of Charles I, he ascended the throne upon the death of his brother, Charles II. Members of Britain's Protestant political elite increasingly suspected him of being pro-French and pro-Catholic and of having designs on becoming an absolute monarch. When he produced a Catholic heir, the tension exploded, and leading nobles called on his Protestant son-in-law and nephew William of Orange to land an invasion army from the Netherlands, which he did in the Glorious Revolution of 1688. James fled England (and thus was held to have abdicated). He was replaced by his eldest, Protestant daughter Mary and her husband William of Orange. James made one serious attempt to recover his crowns from William and Mary when he landed in Ireland in 1689. After the defeat of the Jacobite forces by the Williamites at the Battle of the Boyne in July 1690, James returned to France. He lived out the rest of his life as a pretender at a court sponsored by his cousin and ally, King Louis XIV.

Rochester, once amongst James's supporters, turned against him by 1688, as did most Anglicans.
Source/ URL: https://en.wikipedia.org/wiki/James II of England#/media/File:Laurence Hyde, Earl of Rochester.jpg
James II abdicates the throne – Glorious Revolution December 16 1689
The Glorious Revolution, also called the Revolution of 1688, was the overthrow of King James II of England (James VII of Scotland and James II of Ireland) by a union of English Parliamentarians with the Dutch stadtholder William III of Orange-Nassau (William of Orange). William's successful invasion of England with a Dutch fleet and army led to his ascending of the English throne as William III of England jointly with his wife Mary II of England, in conjunction with the documentation of the Bill of Rights 1689.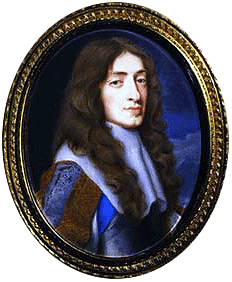 Here we have James II abdicating to the English throne on December 16th 1689.
Source/ URL: http://www.luminarium.org/encyclopedia/james2.gif
Dear Mr. Lepore, if you had read this or you are just looking at my English timeline iv'e wrote this letter at the bottom of my timeline and I wanted to tell you that finding this images took me 1 h and 45min to find on March 1st, I have tried my best to finish this hard working timeline.
PS: You could have warned me at the beginning that iv'e needed to put 10 images.