How do I make the house more energy efficient?
Define:
I have been hired by the family living in my house to research and tell them  about three different ways to make the house they are living in more energy efficient. I must consider the costs of all the options I find for my family, as well as positives and negatives of those things.
Discover:
I thought about it a lot, and researched as well. I found that right now the things that are the best for the environment are the most expensive, so I tried to pick the reasonably priced ones, as well as a couple bigger, more costly ones. Here are some of the points I brainstormed that would make their house more energy efficient:
Changing all light bulbs to LED ones. PROS: Older light bulbs make you use more energy than you need to, end up saving money over time- last up to 12 times longer than incandescent CONS:Costs more at the start    
Look for and buy more energy saving appliances PROS: Use less energy, Costs less as time goes by CONS: Costs more at first 
Solar Panels. PROS: Installed on rooftop, helps produce your own electricity, pays for itself over long amount of time, will save a lot of energy CONS: Very expensive.
Putting insulation in walls and the attic -> Helps keep cooling and heating in, and decreases the costs of those things over time. 
Double hung windows- To keep the heat in the house PROS: Saves money, Less heat escapes, also good for summer when you have air conditioning on. 
Dream:
Motion censors in hallways and room so that lights only turn on when you really need them to instead of staying on when they're not necessary./ Automatic lights that turn off when you leave the room.
Get them an app that tells them how much electricity they are using, so they know what to put down on, change, or use less than they currently are.
Turning rain into energy is my main dream idea. It is definitely the craziest idea out of all of them, but with the direction and speed our technology is growing at I'm sure we could definitely get there sooner rather than later. This would be great way to be more energy efficient because of how much it rains here. If we could find a way to turn rain drops into energy to power our homes, it would save lots of money, and we'd all be saving more energy.
https://phys.org/news/2008-01-power-harvesting-energy-sky.html
Deliver:
One of the strategies I'm telling the family about is changing all their lightbulbs to LED ones. Not only do these newer lightbulbs last up to 12 times longer than the old, but they also save a big amount of energy. The only concern the family might have is the price. They cost about $10 for a pack of 4, which could be a lot depending on the amount of rooms they have, and how many lights there are in each room. Although, over time the family will end up saving more, just not right away. With better performance, and the prices dropping a little bit, LED lights can easily replace incandescent light bulbs. The family and I would look over the different brightnesses and colours for their chosen rooms. These lightbulbs consume a lot less electricity, are much cooler also making them safer because you won't burn your fingers, less likely to break, and also last longer, making them the perfect thing for this family.
https://energy.gov/energysaver/led-lighting

-New LED lights, where the old Christmas lights ( Incandescent lights ) used to be. 
Another way my family could save more energy is by buying more energy saving appliances such as energy efficient dishwashers, fridges, dryers, stoves, etc. They will be more expensive at first but will eventually pay for themselves, and save a lot of money as time goes by, as they definitely decrease energy costs. They are more environment friendly, and just more convenient in general. They can save you $100 a year in total energy costs. Replacing a 1994 clothes washer with an energy efficient washer will save you as much as $110 a year. A new energy efficient dishwasher will save you about $25 per year on your utility bills. Overall this is a great option to take when trying to make your home more energy efficient.
http://eartheasy.com/live_energyeffic_appl.htm
Another way the family could make their house more energy efficient is by changing the windows they already have to double hung windows. Or if they don't want to spend a lot of money doing so, they can just make energy saving changes to the windows they already have so that it's less expensive. Then again if their home has very old and/or inefficient windows it might just be more cost-effective to completely replace the old rather than trying to make them more energy effective. So it really depends. A double hung window is around$100-$200. The new energy efficient windows cost less in the long run through lower heating and cooling costs, because they trap the air in better. Also sometimes, mainly in the summer through lighting costs too. When properly chosen and put in, these windows can help minimize heating. cooling, and lighting costs.
https://www.homedepot.com/b/Doors-Windows-Windows-Double-Hung-Windows/N-5yc1vZas47 https://www.milgard.ca/windows/style/double-hung-windows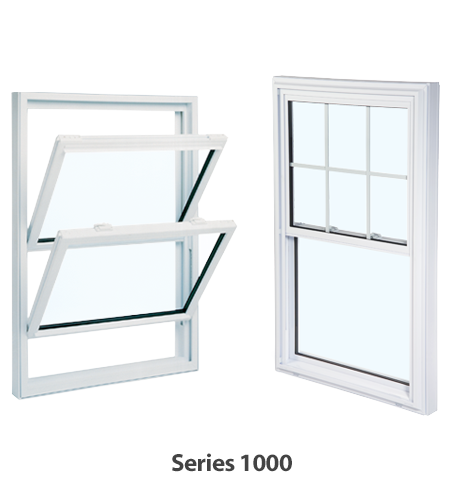 Even though at first the cost may be big for all of these things, it's worth it in the end because not only do these things pay for themselves and save more money over time, but they also are much better for the environment, and help make our community a better place to live for everyone.