For this project I choose tidal energy. I think that Justin Trudeau should consider this type of energy for many reasons. This would have to be an investment because you will need at least $10 million to build one plant and install it. It would be more expensive to people at the beginning but, it may have a better affect of the ecosystem. Right now, it could never be one on the main suppliers of energy for the country or even province but, it could power a percentage of homes. In Canada we already have a tidal power plant in Nova Scotia, it only produces 20MW of power. But, because Canada is surrounded by three oceans there is more possibilities. Especially in BC and in Nova Scotia. We also have a few tidal hot-spots which are ideal for these. We also have a lot of own cities and towns beside a body of water. This type of energy is renewable and is pollution-free. There are two different ways that we could collect energy, with tidal dams and tidal turbines. Each of these way have there pros and cons but, they both have some potential.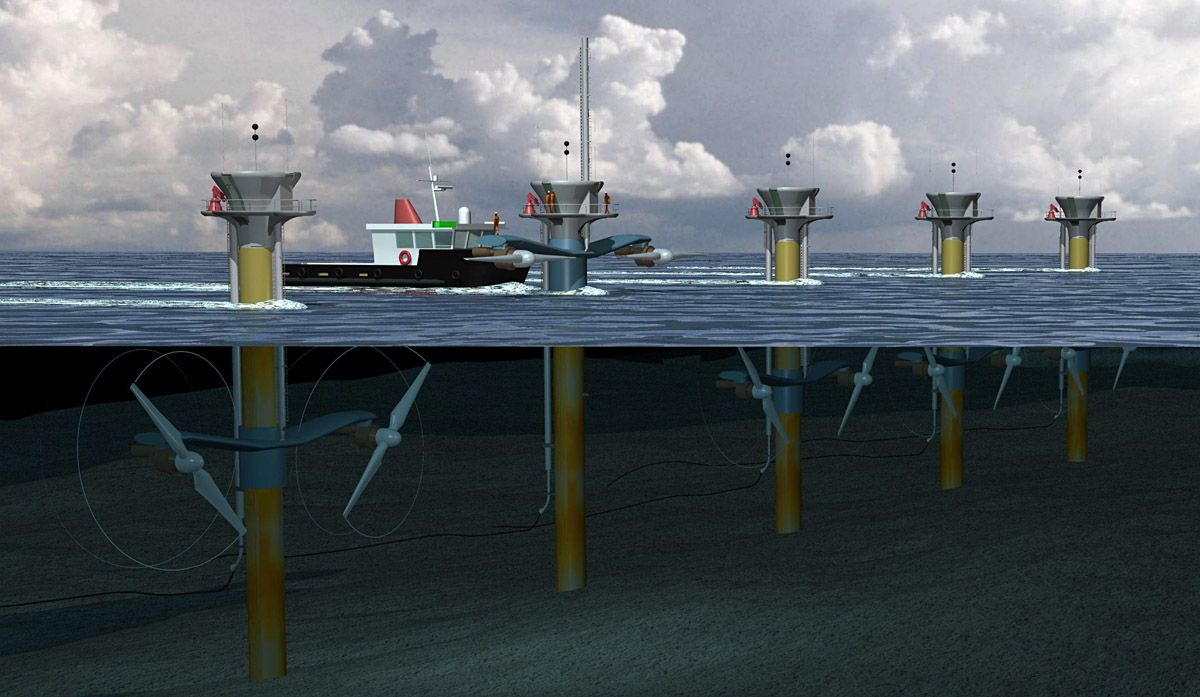 Tidal Turbines:
With tidal turbines the energy is predictable because tides are predicable. They will rotate to the new flow of water. There are perfect places for these machines in a couple areas in Canada. With other people around the world starting to see the potential for these they are getting more expensive and can't be the only provider of energy. So far they don't think that they will harm the environment around it.  There are also other tidal turbines that look like panel wheel that was twisted and it provides power to the generator which sends the power threw a underwater cable to the shore. With both these methods especially the second one they aren't really affected by the weather because it at the bottom of the body of water and the wildlife around it doesn't seem to care that much about it and they think that is because of the resistance when the turbines are moving it appears like a solid object to them so they don't try to go through it or anything.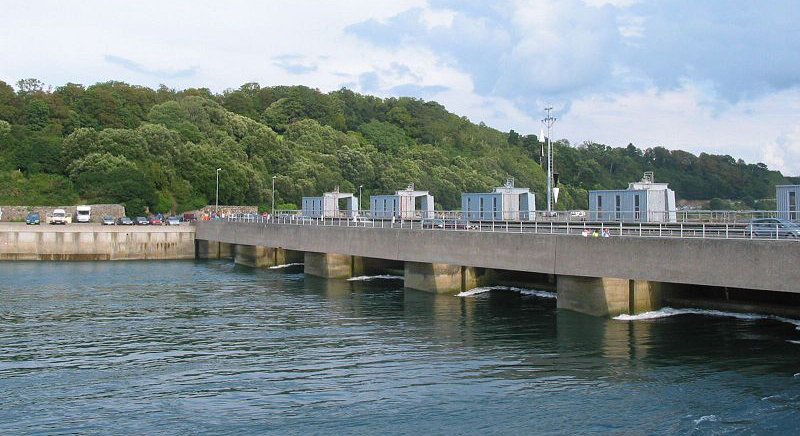 Tidal Dams:
The tidal dams have the highest risk of damaging the surrounding environment. They work by closing the dame at high tide so the water can't go in till it reaches a certain height then it opens and and lets all the water threw. Then at low tide it closes again till the water reaches a certain height then opens it so the tide can go out.  The dams could damage wildlife, fish migrations, the body of waters natural flow. They could also weaken tides so they dam can't produce as much power. It could easily affect neighboring bodies of water and it's and other areas shoreline erosion. This is a very delicate and have to be thought out because if they get placed in the wrong places or change the natural tides and area then it could easily damage the wildlife and marine life and may affect global warming even more depending on how they transport the power.
My process to research was to first figure the methods to collect tidal energy. Then once I figured out the methods then I was looking at how much it would cost, how much energy it would produce, best area's to put the machines, what it would do to the surrounding environment and then looked at the different methods in more depth. When I went to find a reliable sources I first used the ones that the school recommends. Then I would see if the information on one website matches another website and if it did then I thought the source was reliable.
Sources:
https://www.nationalgeographic.org/encyclopedia/tidal-energy/
https://www.oceanenergycouncil.com/ocean-energy/tidal-energy/
https://learn360.infobase.com/p_ViewVideo.aspx?xtid=71337&loid=317139&tScript=0
https://learn360.infobase.com/p_ViewVideo.aspx?xtid=94710&loid=394359&tScript=0
https://learn360.infobase.com/p_ViewVideo.aspx?xtid=94081&loid=446280&tScript=0
https://www.renewableenergyworld.com/2014/05/28/harnessing-the-power-of-the-tides/#gref
https://www.power-technology.com/features/tidal-energy-cost/
http://www.energybc.ca/tidal.html
dailysignal.com/2012/09/22/energy-dept-spends-10-million-on-water-turbine-to-power-25-houses/